Knightley keeps his promise
for a night at Lighthorne.
Show Of Hands songwriter and multi-instrumentalist proves himself a man of honour to play Village Hall concert
by Rod Chaytor
Steve Knightley – arguably the UK's foremost contemporary Folk singer-songwriter – is coming to Lighthorne Village Hall on March 24 for 'the gig that never should have been'.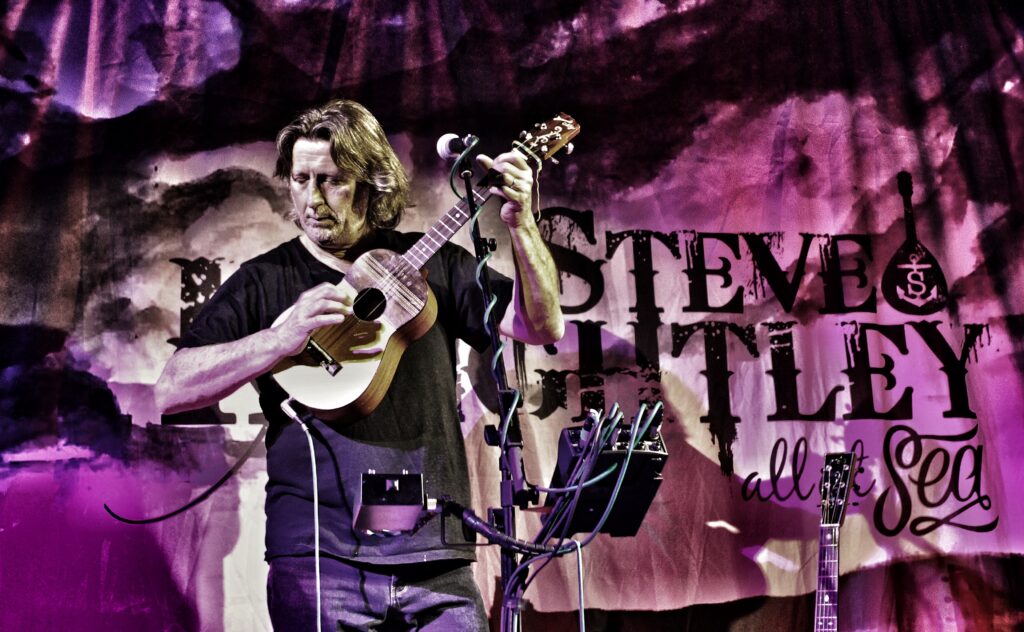 It somehow slipped through the net in negotiations between Lighthorne Folk and Knightley's promoters, Firebrand, that the Village Hall capacity is just 100 – although Lighthorne were completely upfront about it.
They'd fixed a date and come to a verbal agreement before the promoters picked up on the figure, which is around 60% lower than Steve's minimum, even for his more intimate gigs.
After a flurry of activity when it seemed a seven-year mission to bring Steve to Lighthorne might founder, he agreed to honour Firebrand's verbal commitment and play the gig. This meant a potential 60% pay cut on the night because, as ever, his tour was massively over-subscribed with venues clamouring to be his host.
All this was more than eighteen months ago, because the original date, before the pandemic, was for March 2021. But Steve kept to his word, even in a new contract for the new date.
His Firebrand stablemates, Track Dogs appeared in Lighthorne Village Hall last November and they had a brilliant night. They clearly enjoyed the venue, and the Lighthorne Folk team is focussed on giving Steve a brilliant night too, in the hope that he will have a wonderful evening and agree to return, whatever the numbers.
Steve's Lighthorne gig is part of his 25-date Spring nationwide solo tour.
The multi award-winning musician has taken 'Best Song. at the BBC Radio 2 Folk Awards, with his savage attack on greedy bankers titled AIG (Arrogance, Ignorance and Greed)
He was also named 'Songwriter of the 90s' by BBC Radio 2's Tom Robinson (other winners were Bob Dylan for the '60s, David Bowie for the '70s, and Prince for the '80s).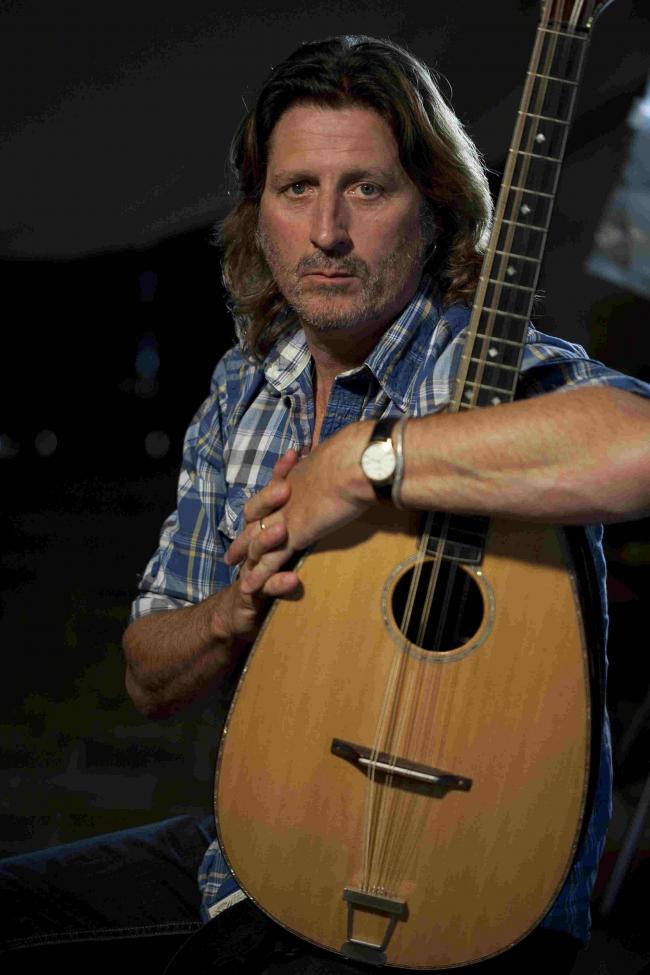 As part of the Show of Hands duo, together with fellow-Devonian Phil Beer, Steve has also four times sold out the 5,000-seat Royal Albert Hall.
Tickets for his appearance in the more modest surroundings of Lighthorne Village Hall on Thursday March 24, are priced £20 each, available from Peter Reynolds at Lighthorne Folk, for preference by email on lighthornefolk@gmail.com but also on 07857 264720.
Doors and bar will open at 7.00pm and the concert starts at 7.30pm.
The Steve Knightley gig is in addition to the regular first-Monday-in-the-month Lighthorne Folk Club gatherings in the Antelope Marquee, just across the road from the Village Hall.
Its 2022 programme begins on Monday February 7, headlined by Brighton guitarist Dom Prag, supported by Coventry's Craig Sunderland. Fellow Coventrian Wes Finch follows on Monday March 7, with a packed and exciting schedule already booked for later in the year through until August.