CVFolk's Advisory Team is drawn from across the spectrum of folk activity in the Coventry and Warwickshire area. Team members include performers, event organisers, educators and promoters, all dedicated to making folk accessible to everyone today and for future generations.
Kristy Britten
A guitarist, poet and songwriter from Coventry, Kristy decided at the age of 21 to join the D.I.Y ethos. Performing under the name of Kristy Gallacher, she formed her own independent record label Broken Player Records, signed herself and has been self-sufficient ever since. In addition to her own shows she has supported such leading names as Ed Sheeran, Micheal Chapman, Scott Matthews, Glenn Tilbrook (Squeeze), Show of Hands, Nic Jones, Vin Garbutt and Nerina Pallot. She won the LG Arena's singer/songwriter competition and played before Eric Clapton, Steve Winwood and John Mayer on separate nights at the LG Arena in Birmingham. Subsequent to the competition win, she was invited back to the LG Arena's Forum live to play before Elton John, Paul Weller, George Michael & Rosette. She also has a degree in Music Composition from Coventry University and in the past five years Kristy has been working in primary schools across Coventry teaching Guitars, Choirs and Rock Bands to the next generation.
Kev Dempsey
World-acclaimed guitarist and singer, Kevin was a founder member of the Coventry-based Dando Shaft and has since worked alongside many of the biggest names in folk, soul, rock and contemporary music. including Percy Sledge, The Marvelettes, Mary Black, Joe Broughton, Tom Leary, Uiscedwr, Harriet Bartlett, Rosie Carson, Fairport Convention's Chris Leslie, Steeleye Span's Peter Knight, Pentangle's Jacqui McShee, and the legendary Dave Swarbrick (as a duo and as part of Whippersnapper}. While his music has taken him all over the planet, his roots are firmly fixed in his home city of Coventry and he is a strong and active supporter of local clubs and events.
Dick Dixon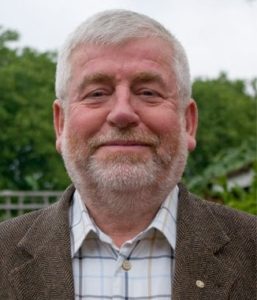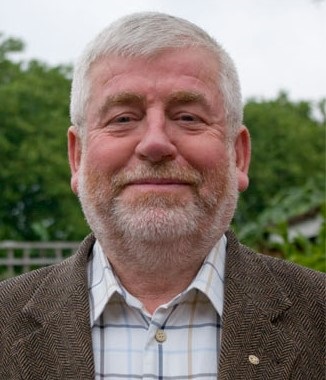 Based in Coventry, Dick is an active and well-regarded figure on the British folk scene. He is a Director of the successful Warwick Folk Festival, having been involved from the beginning when he organised the bar for the Festival's first Ceilidh in 1979. The event attracts fans from across the world and its guest list includes many top British and International artists.  On the Festival's 30th anniversary, Dick was honoured by being made a Freeman of the Town of Warwick in recognition of his success in encouraging local businesses to support and sponsor the Festival. Dick is also Artistic Director for the long-established Bromyard Folk Festival.
Katherine Fear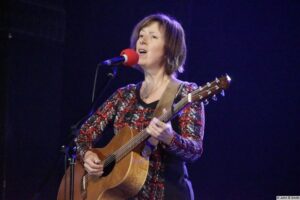 Katherine is a singer-songwriter, musician, writer and music educator with 30 years experience.  Now part of the popular folk trio Daisybell, she wrote the script and songs for the widely acclaimed folk opera The Undoing Of Polly Button, in which she has performed at festivals and arts centres along with several members of the local folk scene. She has been a member of Glorishears Ceilidh Band and danced with Ladies of Green Willow Clog Morris and First Class Stamp Appalachian sides.  She worked for Coventry City Council as a peripatetic music teacher and as Senior Leader at Coventry Performing Arts, managing staff across the city, and leading large scale projects and concerts.  She has also been Coventry's Primary Music Co-ordinator and the West Midlands Representative for the Schools Music Association.  Katherine now works as an independent Music Educator.
Dave Fry
Singer, guitarist and raconteur, Dave's involvement in the local folk scene goes back to the early 70s when ran the Corner House Folk Club, Bedworth. He was the resident at The Runway at The Boggery for eighteen months, and these days appears regularly at Warwick and Banbury Folk Festivals as well as local clubs and CVFolk events, He has supported some big names, including Sid Kipper, Les Barker, Quicksilver, Sean Cannon and Meet on the Ledge. When not singing solo or acting as MC, Dave hosts workshops on 'Compering' and 'How to Present Yourself as a Performer' at festivals or as private sessions. His Shifting Sands CD has been reprinted twice and latest album Nostalgia features classic folk material.
Amelia Gascoigne-Roberts
Amelia is a musician and a filmmaker based in Coventry and has worked within advertising and marketing for over twelve years. In her spare time she is involved in projects that help increase diversity within areas of the city, whether it is music, events or films. She believes that to create a change you must start from the basics as communication and knowledge is the key. As a musician, Amelia is active on the Coventry music circuit and, performing under the name Sage Sana, she is renowned for introducing unpredictable compositional elements into a contemporary singer-songwriter/folk framework. Her music incorporates electric and/or acoustic guitar, with hints of blues & jazz.
Malc Gurnham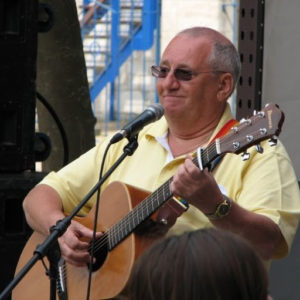 A fine singer, Malc plays quite a variety of instruments (most of them with strings!) and is a highly regarded solo performer. He also can be found running singarounds and acting as an MC at many festivals throughout the country. These days he usually performs as part of a duo with singer Gill Gilsenan, although he has played in numerous line-ups including the Glorishears Ceilidh Band,  The Old 'Uns, The Katherine Fear Band, and most recently The Hawkesbury Trawlermen. He has also appeared on recordings by a number of well-known performers including the late Johnny Collins. Malc is organiser of the successful Bedworth Folk Club and was Director of the long-running but sadly demised Bedworth Folk Festival.  He runs his own small recording studio, Fat Sam Music and has presented his own folk music show on BBC Local Radio.
Rob Halligan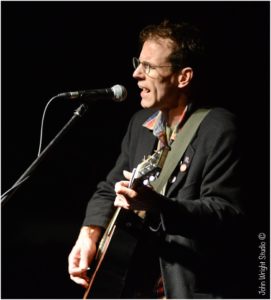 Fully active on the Coventry music circuit, Rob is an award-winning international artist. He has worked and recorded with Graeme Duffin and Sandy Jones (Wet Wet Wet), Bob Halligan Jr (Judas Priest, Cher), After The Fire, Simon Goodall (Cliff Richard) and Paul Evan (Delirious). He has performed at the Greenbelt, Godiva, the Acoustic Festival of Britain plus the Warwick and Cork Folk Festivals and has appeared at local folk and acoustic clubs across the country. His latest band Homeward Hie was formed during the Covid lockdown following a YouTube gig n Coventry Cathedral and made its highly acclaimed premiere public appearance for CVFolk at the Albany Theatre Studio. Rob's songs have had airplay on BBC1 Television, BBC Radio 2 and a host of local TV and radio stations. With a conviction to use his music to make a difference, he supports the children's charity, Global Care, and has visited Bangladesh, Ethiopia and Lebanon to raise awareness and money for some of the world's most disadvantaged children. 
Jon Harrington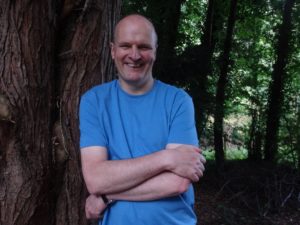 A long-time Coventry resident, Jon has been writing and playing music in the thriving local music for many years. In 2010 he set up the Coventry Singer Songwriters group to encourage, support and showcase local songwriting and as a vehicle to promote original songs. The group has appeared at festivals and concerts, run songwriting workshops and also appeared on local radio. In July 2015, they were featured on the BBC Radio 4 series Get Creative and many of the group's members are prize winners in local and national songwriting competitions, as well as being successful musicians and songwriters in their own right. Jon is also an ace harmonica-player having performed with popular local line-ups Nunc, Little Mountain and currently The Stationary Wilburys.
Karen Killeen-Jones and Colin Jones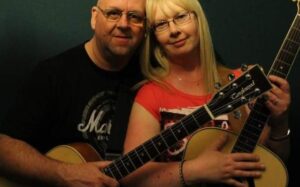 Based in Nuneaton, Karen and Colin (Ceejay) are regular performers on the local club circuit as husband and wife acoustic duo KC Jones, which emerged from Karen's band KKB where Colin played lead guitar. They both have long musical pedigrees, Singer-songwriter Karen was still a young schoolgirl when she played well-received floor spots at Nuneaton Folk Club and she has also appeared in jazz and rock-and-roll line-ups. She was a member of the  Green Willow morris and clog dance sides and was founder of the First Class Stamp Appalachian Clog group. Also a songwriter, Colin is an experienced performer in bands and duos and provides some great harmonies as well as impressive guitar arrangements. Not deterred by the 2020-2021 Covid lockdown, they have presented some excellent online concerts such as Songs From The Sofa.
Laurel McIntosh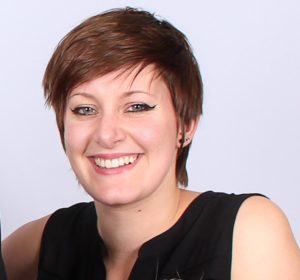 Part of the Warwick Folk Festival's team of Assistant Directors, Laurel has had a keen interest in folk and acoustic music for her entire life. She has sung and played flute in a variety of line-ups with great musicians including The QP, Greenman Rising, The Ripps, Dv8, Bluesocks Ceilidh and currently with The Long Itch Scratch Band and Willow and Tool Band. Laurel is a secondary geography teacher and works hard to participate creatively in school music and drama performances. She also has a keen interest in traditional dance and has previously danced traditional clog and North West dance with Chinewrde Morris. She also performs regularly with Earlsdon Morris as a musician. Laurel is keen to develop a celebratory culture of traditional dance and music in Coventry, especially embracing wider cultures and traditions alongside what is typically found in the folk scene in Coventry.
Gary Painting
While based in Northamptonshire, Gary has made a huge impact through his tireless involvement in the CV postcode folk scene. A highly competent guitarist, singer and member of acclaimed duos, Crybb, Cross The Boarder and, more recently As The Heron, Gary was one of the residents of this area's longest running folk venue, The Wurzel Bush Folk Club which meets these days at the West Indian Club, Rugby. Undeterred by the restrictions brought about by the Covid pandemic, Gary hosted and presented the club's successful fortnightly Wurzel Online events where audiences across the world could use Facebook to access first-rate entertainment from top-line guest acts and local floor singers performing in their own living rooms.
Des Patalong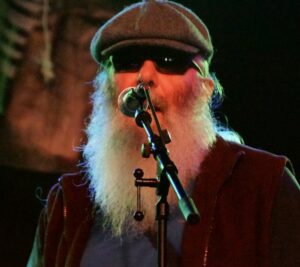 Known for his fine singing voice, and erudite introductions to songs often based on fascinating research, Des has had a longstanding interest in folk music and was a one-time Morris dancer. These days he sings with a shanty crew, Sharp As Razors, and 3-piece harmony group, Thrup'nny Bits but also performs solo at folk clubs and festivals and is one of the leading lights in the popular music and song sessions, The Hairy Folkers in Coventry's famous Old Windmill pub on Sunday afternoons and The Rainbow Inn on Mondays. He also enjoys a fair bit of rambling and has even knitted up three Arans and two Fair Isles!
Colin Squire  
Colin is a singer-songwriter and guitarist who has been playing in folk clubs in the Coventry and Warwickshire area, on and off for over 40 years. As well as an accomplished solo performer, he also plays local clubs and events as part of the line-up Poacher's Pocket. Colin was a member of the organising team for Shrewsbury Folk Festival 2008-2020. He hosts a popular monthly music session at the Denbigh Arms, Monks Kirby and, prior to the Covid-19 lockdown, he helped organise the popular Sly Old Dogs And Friends music events in North Warwickshire.
Pete Willow  (Co-ordinator)
Pete is a well-known performer and organiser of folk club, concert and festival events in Coventry and surrounding areas. He was Folk writer for the Coventry Telegraph for 33 years, a frequent broadcaster on folk music and organiser of the successful 'Folk tent' at the Godiva Festival 2002-2008. Since 1984, he has been writer and editor of the programme for the annual Warwick Folk Festival and he also written the programme for Bromyard Folk Festival. These days he performs regularly with Willow & Tool Band and has previously performed and recorded with Amaranth, The Oddsods, BorderLine Crossing and Sly Old Dogs. Known in academic circles as Dr Pete Wilby, he has now retired from his role as Senior Lecturer in Media and Cultural Studies at Birmingham City University, where he specialised in PR and Journalism. He was awarded his PhD for research into Amateur Music Making in English folk clubs. In 2016, he received the Gold Award from the Chartered Institute of Public Relations for his 'outstanding contribution' to PR education in the Midlands.
While all those listed above were formerly Management Team Members when CVFolk was originally established, we are also indebted to other key figures in local music who continue to provide support, guidance and general assistance to the project! A huge thank you to:
Pete Chambers BEM
Curator, Coventry Music Museum
Adrian Gains
Owner and event organiser of the Temperance Bar
Chris Green & Sophie Matthews
Multi-instrumental musicians, organisers of touring show
David Meredith
Albany Theatre Director and Chair of the Board for Albany Theatre Trust
Trev Teasdel
Music historian and archivist
Geoff Veasey
Singer, broadcaster, blogger, organiser of Nuneaton Folk Club
We're especially grateful for the active support from our Patron:
Pauline Black
Pauline needs no introduction as a leading light in the Coventry-based 2-Tone movement and vocalist for chart-topping band The Selecter, but someone who originally built up her skills and confidence as a performer on the Coventry folk scene. Pauline is a keen advocate for CVFolk and we are grateful for her continued and active role as as a supporter of – and spokesperson for – our organisation.