(Most recent news first)
Click here for current CVFolk News page
Click here for 2022-23 Archive
Click here for 2021 Archive
Click here for 2018-19 Archive
3rd November 2020
Total remix and relaunch for Joe O'Donnell's celtic-rock masterpiece
The music of Rory Gallagher lives on in Gael's Vision.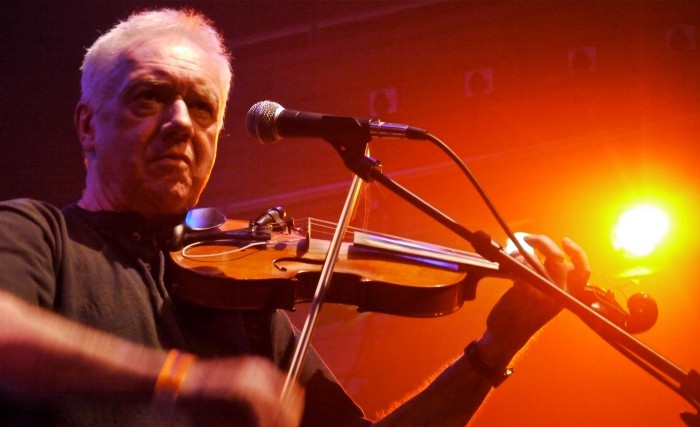 Coventry-based electric violinist Joe O'Donnell is celebrating the UK relaunch of his famous (and renamed) project, Gael's Vision.
The 40th anniversary edition, complete with DVD of a live performance, is the remixed and enhanced version of Joe's 1977 epic concept album Gaodhals' Vision. The new release features four additional tracks and previously unheard performances by Irish guitar maestro, the late Rory Gallagher, one of the guest musicians on the original album.
The DVD presents a live performance of the complete opus at Coventry Belgrade Theatre in 2017 featuring Joe O'Donnell's Shkayla, with guest musicians, and Irish and Indian dancers. The package also includes a 16-page full colour booklet.
Research on the original concept album was driven by Joe's fascination with Irish history. It tells the story of the mythical migration of the Milesian people from Egypt to Spain and then to Ireland, providing the roots to Celtic culture. The album embraces Indian and North African musical influences, blending orchestral music to driving progressive rock.
The original vinyl release was time-limited to ensure the best sound quality but Joe had written and recorded much more material at a 16-track studio on a Dutch barge in Little Venice in London run by Tom Newman, producer of Mike Oldfield's Tubular Bells.
Thanks to digital technology, Joe was able to rescue the unused recordings. 'I got them all transferred from the original tapes,' he says. 'I was told I could never play the tapes again as they were in such bad condition and they are! They're in ribbons in the boxes'.
As a result, Joe was able to add 18 minutes of re-mastered material, including the rare contributions by Rory Gallagher on both electric and acoustic guitar.
Joe recalls, 'when Rory played at The Marquee in London, he'd invite me to get up and jam with him at the end of the night – a reasonably regular occurrence. I rang him up when I got the deal to record Gaodhal's Vision and asked him if he'd play.
'He arrived with his famous Strat and his equally famous Martin guitar. The Martin is only on six albums in the world, if that. It's really rare. Anyway, I asked him what he'd like to get paid. And he said forget it. He wouldn't take the money – he just really enjoyed doing it.'
Joe had built up an excellent reputation from his work on the Irish rock circuit in the 1970s and other musicians who joined him for the original recording included guitarist Steve Bolton (Atomic Rooster, The Who), keyboards-player David Lennox (Ginger Baker, Blodwyn Pig, The Equals), bass-player Bill Smith (Leo Sayer, Long John Baldry) and drummer Theodor Thunder (Alan Price Set, Leo Sayer).
As for the current line-up of Joe O'Donnell's Shkayla, Joe is proud to say they are all over the new version. The band comprises acclaimed Coventry and Warwickshire musicians Si Hayden (guitar), Martin Barter (keyboards), Adrian Litvinoff (bass) and Karen Milne (drums).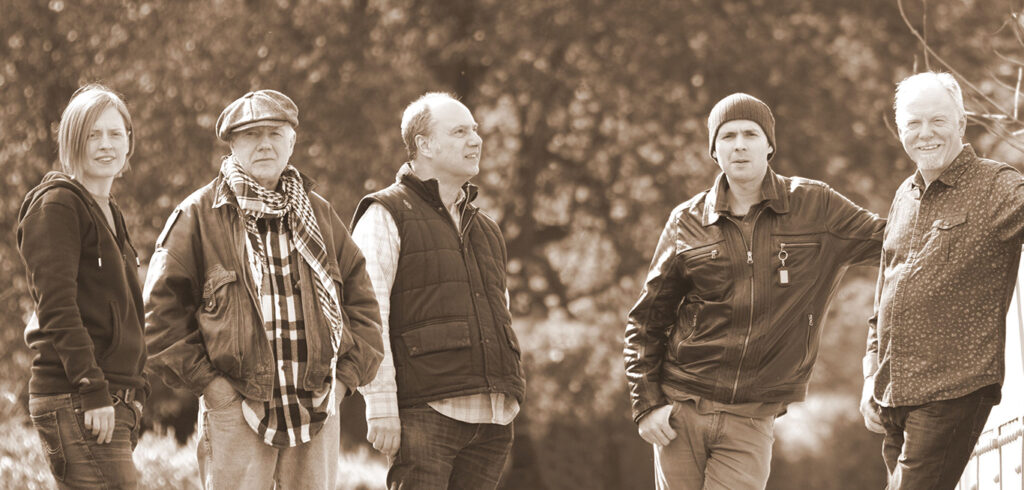 Joe has found his adopted home of Coventry a good place to work musically. He had semi-retired in the Channel Islands when he received a call from Martin Jenkins, the late Coventry-based legend who had played mando-cello and flute for Dando Shaft, Whippersnapper and Hedgehog Pie.
Says Joe, 'Martin had heard about me from Nina Szifris who I met at the Guernsey Folk Festival. She was instrumental in getting me back to England and raised some gigs for me.' Joe formed the original version of Shkayla in 1998 with Martin and his guitarist son Ray Jenkins.
While Joe believes he has now done all he can with Gael's Vision, he has been busy on other projects, including another historical piece The Long Sobs which has involved recordings in the natural ambience of local locations, including Coventry Cathedral and the unique circular gyrus in the Lunt Roman fort in Baginton.
With the support and encouragement of the Coventry 2021 team, he is now preparing an Arts Council bid to enable a recording and live performance incorporating pre-recorded choir and orchestra to provide stage space for band and actors.
Current pandemic conditions have thwarted plans to launch the latest edition of Gael's Vision in Coventry, although Joe and the band did play some shows in Ireland when it was released there before the emergency. However the package can be downloaded here https://joeodonnellsshkayla.com and you can see part of the composition here https://youtu.be/ZEd7IR_UjNo recorded at Warwick Folk Festival.
______________________________________________________________________________________
20th March 2020
Logging into virus-free folk
Has Covid-19 killed off folk as we know it?
This week saw Prime Minister Boris Johnson advising the British public that social venues, including pubs, should be avoided in the light of the current Coronavirus pandemic.
Large social gatherings, from the Grand National to the Boat Race have been cancelled along with football, rugby and hockey matches across the land. As for smaller social gatherings – like folk clubs – planned events have been dropping like flies.
Even though some of the usual homes for folk clubs, pubs, clubs and restaurants are still open (at this time of writing), the public in general – and folk fans in particular – are giving them a wide berth. Boris's comments, combined with fears of inadvertent contamination and the likelihood of pre-existing ailments among the older demographic that tend to visit folk clubs, have resulted in a devastating and unprecedented collapse of this already beleaguered part of our culture. At least for the next 3-4 months.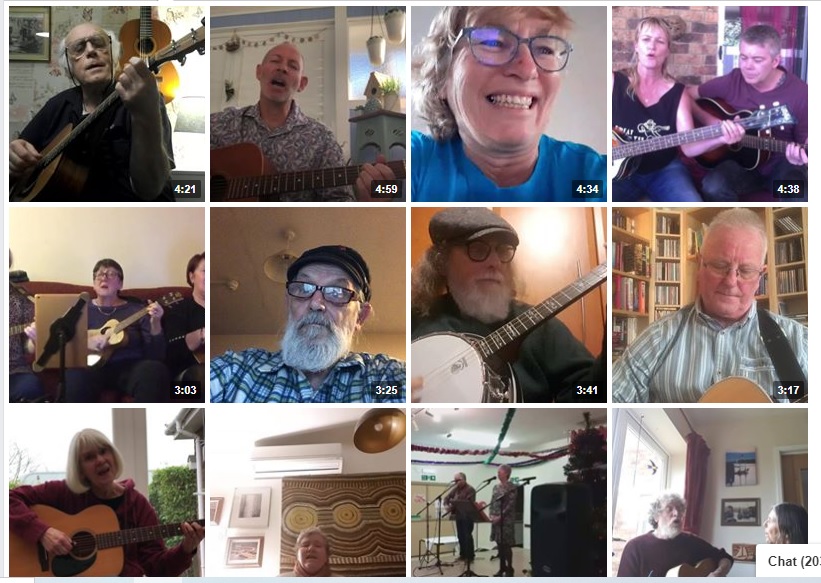 Virtually all the main folk clubs in the CV postcode area have let it be known that they are closing the doors against the virus. Some have announced cancellations, others that their events are merely postponed or suspended. Many club organisers, hosts and regulars are finding themselves incarcerated in enforced self-isolation – not just those older than 70. As for the guest artists, folk clubs may not offer much of a living but they do provide a stream of income which has now suddenly dried up.
It's all looking very bleak at the moment. But there is a glimmer of hope for the folk circuit thanks to social media. It is now possible to experience the repertoire of folk clubs vicariously, thanks to clubs themselves or individual artists posting images of performances in their kitchens or lounges, anywhere deemed safe by the government to be safe from the culture-sapping virus.
In some cases, you are invited to donate money in a virtual jug collection, or purchase CDs online. It's a valiant effort to keep the folk flag flying even if it only scratches the surface of the genuine folk club experience where you can interact, applaud, heckle, or join in with choruses. In the absence of the 'real thing', online folk is doing its best to keep the scene together and offer some compensation in these difficult times. Check out the Covideo Folk Club for a taste of how such sites could work: https://www.facebook.com/groups/142692067094518/
CVFolk is willing to help spread the word and inform folk fans of any performance pages being set up by venues and/or artists in the CV postcode area. Just let us know.
_____________________________________________________________________
_____________________________________________________________________
6th March 2020
20 titles, 100+ covers…
Coventry welcomes back the man whose song made history at the Old Dyers Arms
One of Ireland's leading singer-songwriters, Pat Cooksey is back in Coventry this weekend to perform up the road from the pub where he made folk history.
His first public airing of the song – then called Paddy and the Barrel – took place in a music session at the Dyers Arms, Spon End in 1969. The Dyers Arms music sessions themselves became world-famous throughout the 70s and 80s, hosted by the late guitar-wizard Dave Bennett and often visited by the original line-up of The Fureys – but that's another story!
Sung to the tune The Garden Where the Praties Grow, the song was adopted by Pat's friend and Coventry-based singer Sean Cannon in 1972, many years before Sean became a member of The Dubliners and adding the song to their repertoire. By now the song had long taken on its more familiar title The Sick Note.
In fact the comedy classic has been recorded over 100 times worldwide under 20 alternative titles including Dear Boss by The Clancy Brothers, The Bricklayers Song by The Corries and Ray Stevens, and Murphy and the Bricks by Noel Murphy. Based on Gerard Hoffnung's address to the Oxford Union in 1958, the story dates back to the English music halls in the 1920s and appeared in the Readers Digest in 1937.
Also writer of The Fureys' hit The Reason I Left Mullingar, Pat was born in Limerick and raised in Liverpool and Coventry. His introduction to Irish Music came via the late great singer Luke Kelly of The Dubliners, whom he first met in Ewan McColl's singers club in London. While living in Coventry, Pat wrote topical songs for BBC Radio Birmingham.
Now living in Germany, Pat describes himself as 'very much at home amongst the towering mountains, fairy tale castles, and endless forests of Bavaria', where he has become a considerable concert attraction. But he remains in close contact with Ireland and exchange visits of parties from Clare and Bavaria take place on a regular basis.
This month sees a mini-tour of local venues, including Bedworth Folk Club, the Wurzel Bush Folk Club and this weekend at CVFolk's Second Sunday afternoon event on Sunday March 8th.
The free admission concert kicks off at 4pm in the Albany Theatre Studio with an opening set by The Boys of Ball Hill featuring former members of The Oddsods, Simon Lapworth, Bob Brooker, Nigel Ward and Pete Willow. There is also a solo set by the talented Coventry singer and guitarist Craig Sunderland currently making a big impact on the local club and festival circuit.
There will be the usual 'caddy' collection and families are welcome. A bar plus soft drinks and hot drinks are available. This will be the last time that the CVFolk Second Sunday events run in the afternoon. The programme resumes after Easter with a series of music, song and hopefully dance performances starting at 7pm and running until 9.30pm.
Postponed after last month's bad weather, Michael Luntley's trio Tricaorach will be performing their celebrated set piece of songs and poetry From This Ground in September, while Warwickshire's folk band Starley Road will be playing support to Rob Halligan's band in a special ticketed concert in the Studio on Sunday 14th.
_________________________________________________________________________________
__________________________________________________________________________________________
URGENT NEWS – 9TH FEB 2020
CVFolk show at the Albany Theatre with Tricaorach and Starley Road POSTPONED because of potentially dangerous weather conditions.
For safety reasons – and in view of Met Office advice on Storm Ciara – we will reschedule.
Watch our social media pages and this website for further news. Do please spread the word to anyone you know was thinking of going. Many thanks and apologies.
______________________________________________________________________________-
1st February 2020
Good Golly Miss Polly
Folk opera breathes life into local legend
Hot news from Nuneaton. Local man, John Danks has been found guilty for the brutal murder of Mary Green (a.k.a. Polly Button).
The murder and Danks's subsequent execution actually took place in the 1830s, but the tragic story has inspired a folk opera, written by folksinger (and CVFolk panel member) Katherine Fear and to be premiered on Easter Saturday.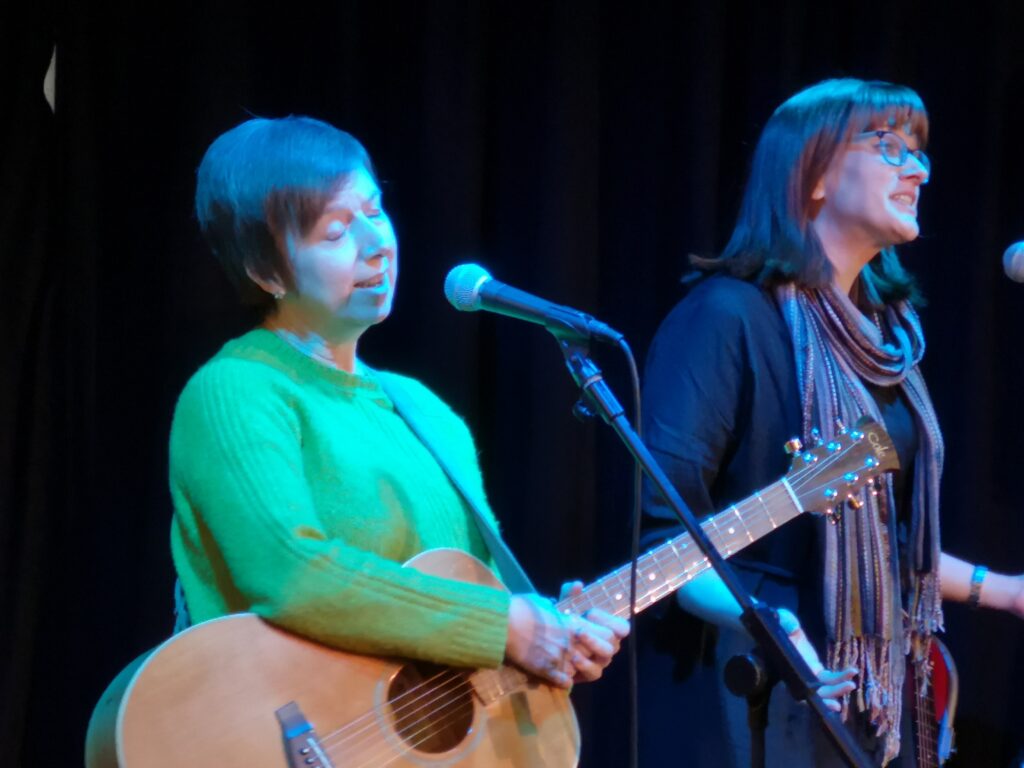 Inspired by Stephen Moore's acclaimed book The Undoing of Polly Button, Katherine has spent the last 18 months working on the folk opera, which will have the same title, and she has written 16 songs for the production.
She has used the Polly Button Folk Opera Facebook group for weekly announcements of cast members. So far we've learned that the show features singer Emilie Rackham, Midlands musician, singer and member of Crybb, Gary Painting and talented musician and arranger Sally-Ann Veasey.
Performers taking on the roles of Polly and Danks will be announced on Sunday February 16th during a fund-raising afternoon in Nuneaton's Abbey Theatre, Pool Bank Street. This features performances by Kevin Dempsey, Brian Phillips, The Paper Circus, Maria Barham, Alkevan, Bill Bates, Crybb, K C Jones, Jan Richardson and John Kearney. With an exhibition of local photos in the Foyer plus tea and cakes, the 3-hour 'hootenanny' kicks off at 2pm and tickets are £5 – book tickets here.
The Folk Opera itself is premiered at the Abbey Theatre with matinee and evening shows on Saturday 11th April. The performance includes a narration of the story by George Eliot who would have been living in Nuneaton at the time of the events.
More celebration of Warwickshire past and present
Michael Luntley's trio Tricaorach and Warwickshire's all-star line-up Starley Road are joint attractions for this month's CVFolk Second Sunday event, which takes place in the Studio of Coventry's Albany Theatre, during the evening (NOT afternoon) of Sunday 9th February.
Tricaorach (pronounced 'tree-currig') are joined by local poet Olga Dermott-Bond to present From this Ground – a fascinating collection of stories, poems and songs of belonging, identity and migration, drawing on experiences of agricultural workers in late 19th century Warwickshire and beyond.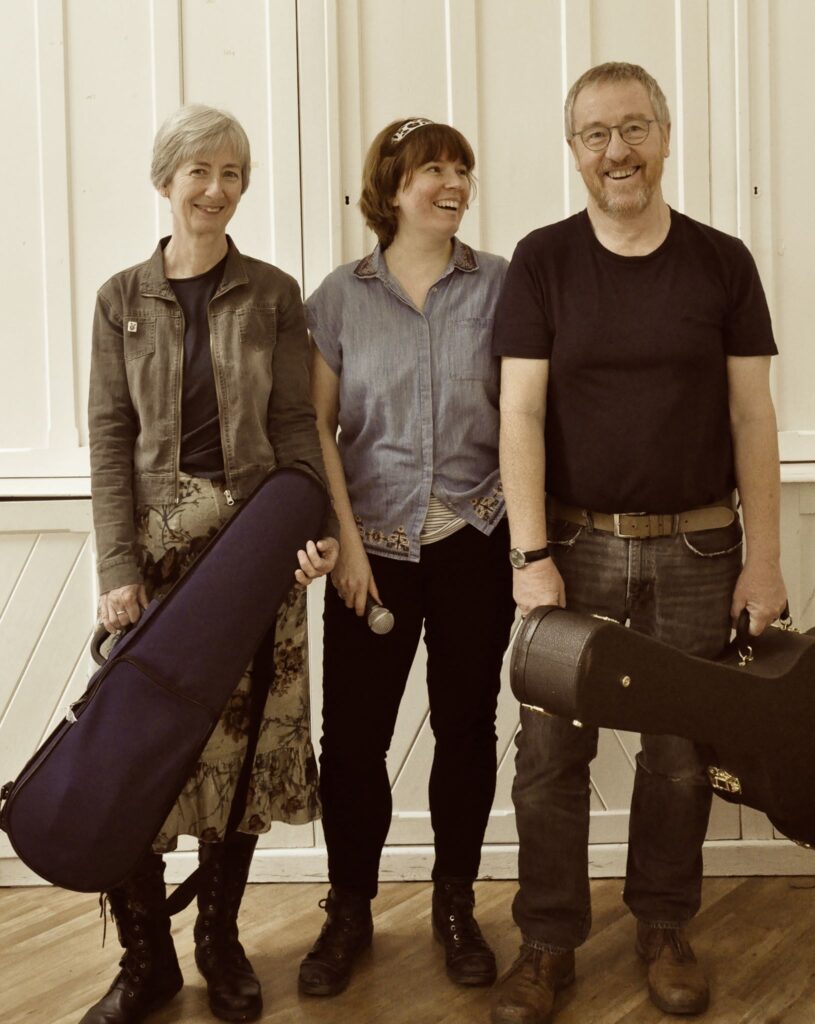 Starting at 7pm, the show is rounded off with a lively set of high-quality music by Starley Road comprising four of the county's finest folk musicians, Pete Grassby, Martin Trewinnard, Mick Bisiker and Ewan Cameron.
Formed out of the renowned Grasshoppers Ceilidh Band, Starley Road also play folk clubs and concerts. Their repertoire ranges from slow airs to a capella songs, from traditional to original and with plenty of choruses to get stuck into as well!
Admission is free but you'll be encouraged to contribute generously to the caddy collection with some of the funds going to charity.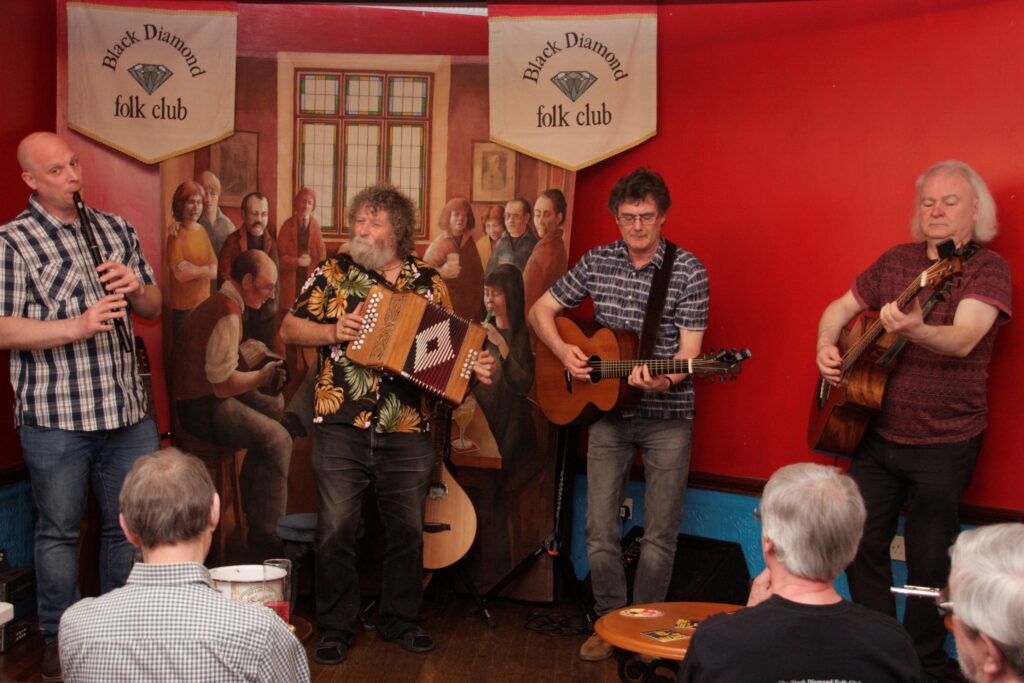 Former Coventry resident, Ireland's world-famous singer-songwriter Pat Cooksey is CVFolk Second Sunday's guest on the afternoon of Sunday March 8th with support by The Boys of Ball Hill.
________________________________________________________________
11th January 2020
Carole, Hank, Polly and Dave
Launching a year of changes at the Albany Theatre
Two Leamington line-ups celebrate the contrasting but equally influential songs of two great composers at the Albany Theatre tomorrow (Sunday 12th) afternoon.
Both founded by tireless musician, mover and shaker Steve Boyer, The Hanksters perform the classic and simply constructed songs of Hank Williams, while Oh Carole! perform the more complex and wonderfully crafted songs of Carole King.
On Carole's line-up features vocals from Mia Tee and Bob Cooper plus soloists Bill Gibbon on tenor sax and Simon Clarkson (aka Mr Picky) on banjo.
Both bands perform from 4 to 6.30pm in the Albany Theatre Studio, Coventry for the first of this year's programme of CVFolk's Second Sunday events – and launches a year of changes.
2020 will be seeing more evening events for CVFolk at this popular city-centre venue including ticketed stat-attraction concerts.
Admission for tomorrow's family show is free although there will be a bucket collection of (hopefully) folding cash to cover artist and venue expenses. The bar will be open and hot drinks are also available.
The afternoon is hosted by veteran singer and 12-string guitarist Dave Fry and the afternoon also features a preview of songs from the forthcoming Folk Opera, The Undoing of Polly Bolton, performed by Daisybell's Katherine Fear. Based on a notorious murder that took place in Nuneaton in the 19th century, the show itself will be premiered on Saturday 11th April 2020 at Nuneaton's Abbey Theatre, and several local folk names take part in a fundraiser event on Sunday February 16th – details on http://www.cvfolk.com/event/polly-button-folk-opera-fundraising-concert.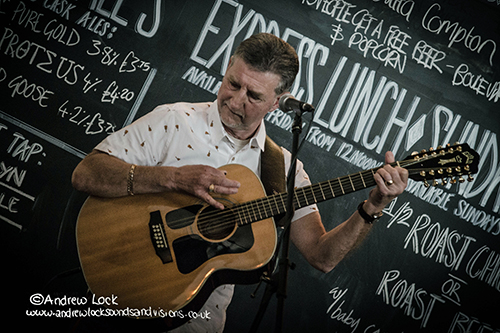 February 9th's Second Sunday event kicks off at the later time of 7pm and presents a celebration of Warwickshire's past and present. The evening features songs, stories and poetry based on Warwickshire agricultural life in the 19th century, performed by Michael Luntley's trio Tricaorach, rounded off by a performance by Starley Street featuring four of the county's finest musicians, Pete Grassby, Martin Trewinnard, Mick Bisiker and Ewan Cameron.