2nd Sunday concerts carry on through Albany Theatre refurbishments.
Set for completion by Summer 2023, the first phase of the development will bring improvements to CVFolk's regular venue, the existing studio theatre, plus three new studios, a new café and improved audience and community facilities.
Throughout this time, CVFolk will continue to present its monthly programme , featuring the high quality folk performers to be found in the CV postcode area and covering the breadth of styles and repertoires that come under the broad heading of 'folk'.
Star attractions include Kristy Gallacher, Meet On The Ledge, Rob Halligan's Homeward Hie, and annA rydeR as headline guests with a fantastic selection of acts from the local club, concert and session circuits playing support and special feature slots, bringing you the best in home-grown folk entertainment.
We also hope to announce details soon of music and song workshops and masterclasses that the refurbished Albany Theatre will be able to accommodate. Watch this site!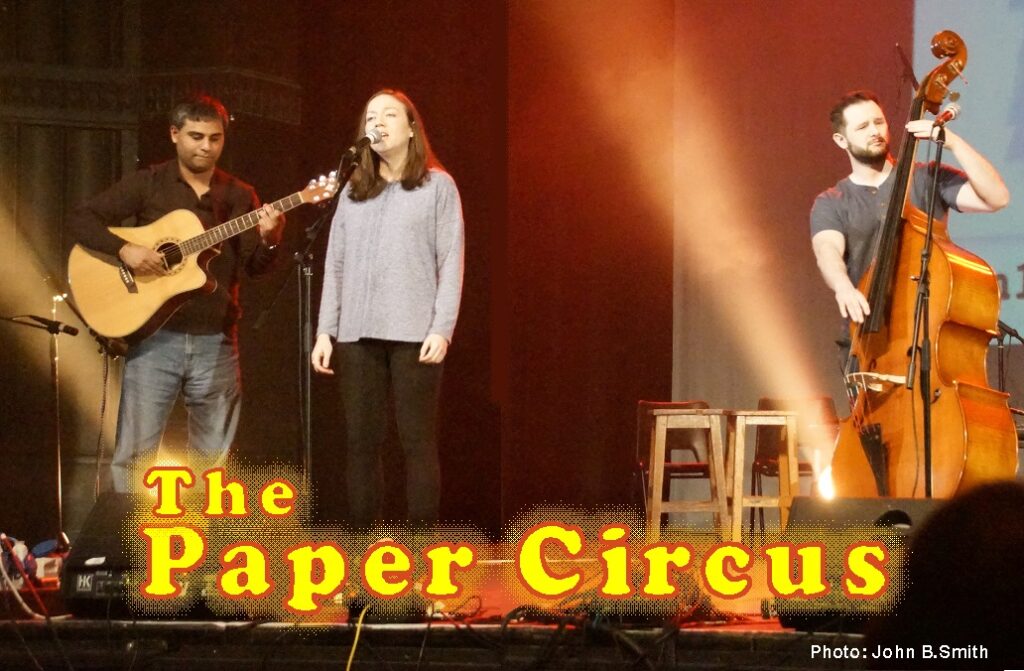 __________________________________________________________________________________________________
CVFolk fantastic at Warwick 2022
Four first-class acts performed at Warwick Folk Festival's CVFolk concert highlighting the wealth of home-grown folk and acoustic talent to be found in Coventry and Warwickshire.
Rob Halligan, Mick Bisiker, Under The Influence and Kristy Gallacher provided some brilliant music on the Jester Stage in Warwick's Castle Park on Friday 22nd July – just one of the many fantastic events which led to the widely acclaimed success of the 4-day weekend.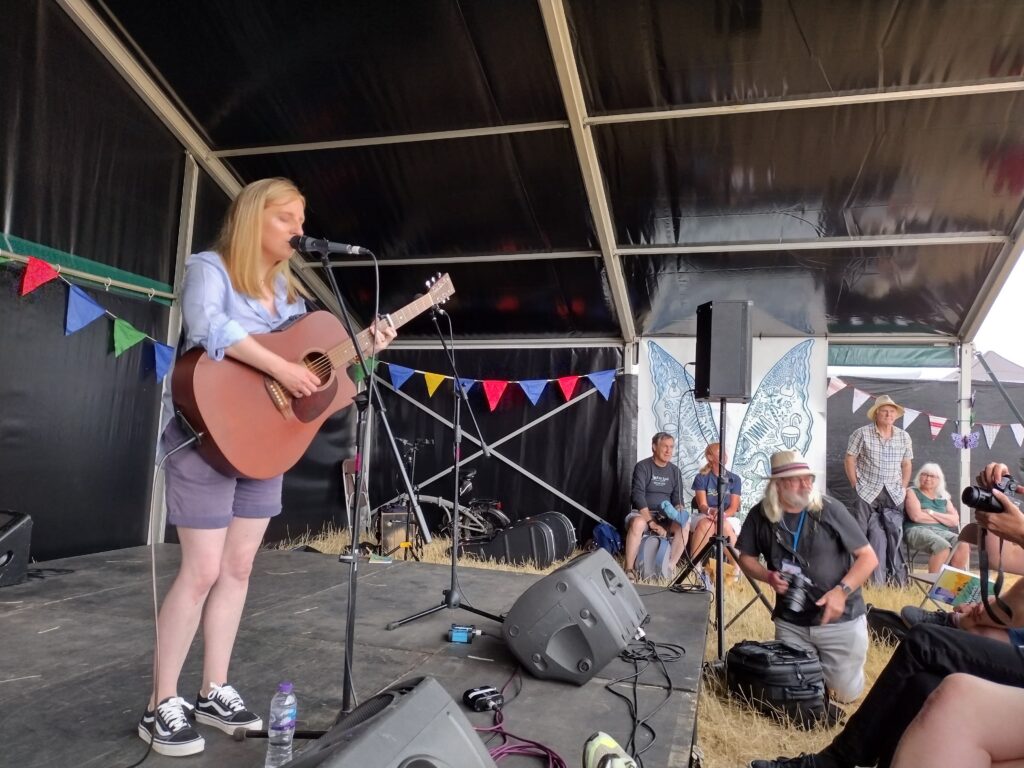 CVFolk Concert – photos by Mick Bisiker, Helen Kenworthy and Rob Halligan
__________________________________________________________________________________________________
CVFolk's Ukraine appeal raised £2100 following an all-star day of music at the Albany Theatre, Coventry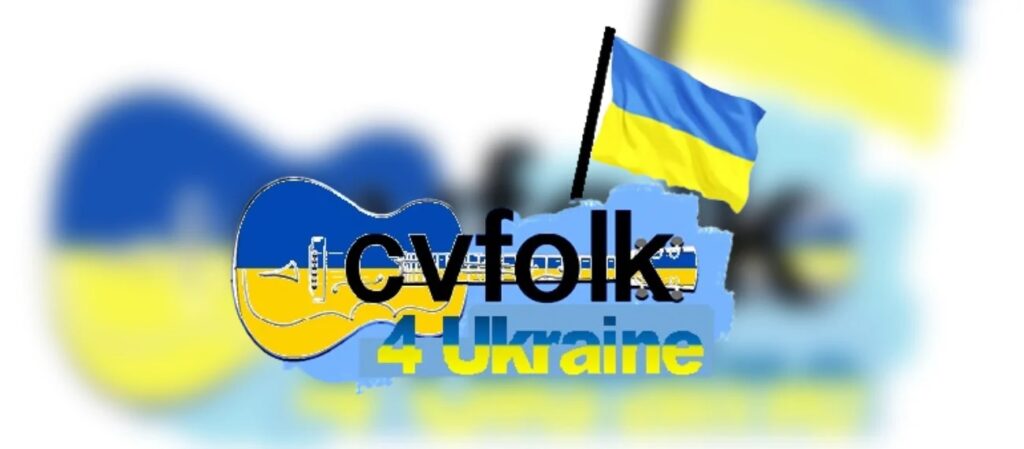 Over 60 musicians and singers took part in a packed programme of concerts and sessions at the Albany Theatre, Coventry, Sunday 27 March
Afternoon: Craig Sunderland, Bob Brooker, The Ryders, Thrup'nny Bits, Hatstand, KC Jones, Mick Bisiker, The Paper Circus, Daisybell, Malc and Gill, Nunc, Poachers Pocket, Willow & Tool Band, The Harvesters, MCs John McIntosh, Paul Sanders.,
Evening: Rob Halligan's Homeward Hie, Kristy Gallacher, Lauren South & Keith Donnelly, Meet On The Ledge, The Silver Wye, The Lost Notes, Pauline Black & Nick Welsh, The Kevin Dempsey Trio, Speech by Lord Mayor of Coventry , Ukrainian National Anthem by Nigel Beckett, Grand Finale, MC Keith Donnelly.,
If you enjoy the music, remember all performances were given for free to support CVFolk's Ukraine appeal. So please click here to donate directly to the #HELPUKRAINE Emergency Appeal.
Funds raised from CVFolk4Ukraine and its aftermath are donated to this appeal organised by the Association of Ukrainians in Great Britain. With low overheads and direct first-hand knowledge of where help is needed, the AUGB is supported by a wide range of community groups and accredited charities in Ukraine to provide food, shelter, medicines and support to the vulnerable.
_______________________________________________________________________
Welcome and 'come all ye' to the folks of Coventry and Warwickshire!

Our aim is to establish Coventry as a national and international hub for innovative folk performance in its various traditional and contemporary formats.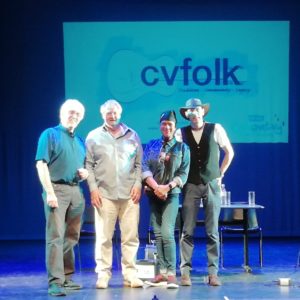 CVFolk's public consultation event, Albany Theatre, 26 June 2018. L-R Pete Willow (Chair-CVFolk), David Meredith (Director, Albany Theatre), Pauline Black (Patron CVFolk), Rob Halligan (Management Team, CVFolk).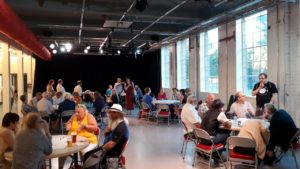 Productive consultation …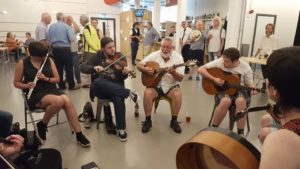 …followed by a superb session