Welcome and 'come all ye' to the folks of Coventry and Warwickshire!

Our aim is to establish Coventry as a national and international hub for innovative folk performance in its various traditional and contemporary formats.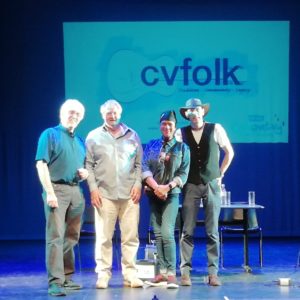 CVFolk's public consultation event, Albany Theatre, 26 June 2018. L-R Pete Willow (Chair-CVFolk), David Meredith (Director, Albany Theatre), Pauline Black (Patron CVFolk), Rob Halligan (Management Team, CVFolk).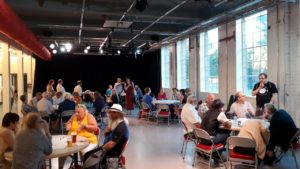 Productive consultation …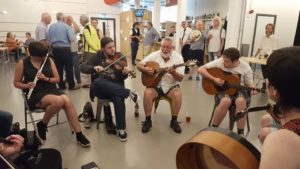 …followed by a superb session