URGENT NEWS – 9TH FEB 2020
Tonight's CVFolk show at the Albany Theatre with Tricaorach and Starley Road is POSTPONED because of potentially dangerous weather conditions.
For safety reasons – and in view of Met Office advice on Storm Ciara – we will reschedule.
Watch our social media pages and this website for further news. Do please spread the word to anyone you know was thinking of going. Many thanks and apologies.
1st February 2020
Good Golly Miss Polly
Folk opera breathes life into local legend
Hot news from Nuneaton. Local man, John Danks has been found guilty for the brutal murder of Mary Green (a.k.a. Polly Button).
The murder and Danks's subsequent execution actually took place in the 1830s, but the tragic story has inspired a folk opera, written by folksinger (and CVFolk panel member) Katherine Fear and to be premiered on Easter Saturday.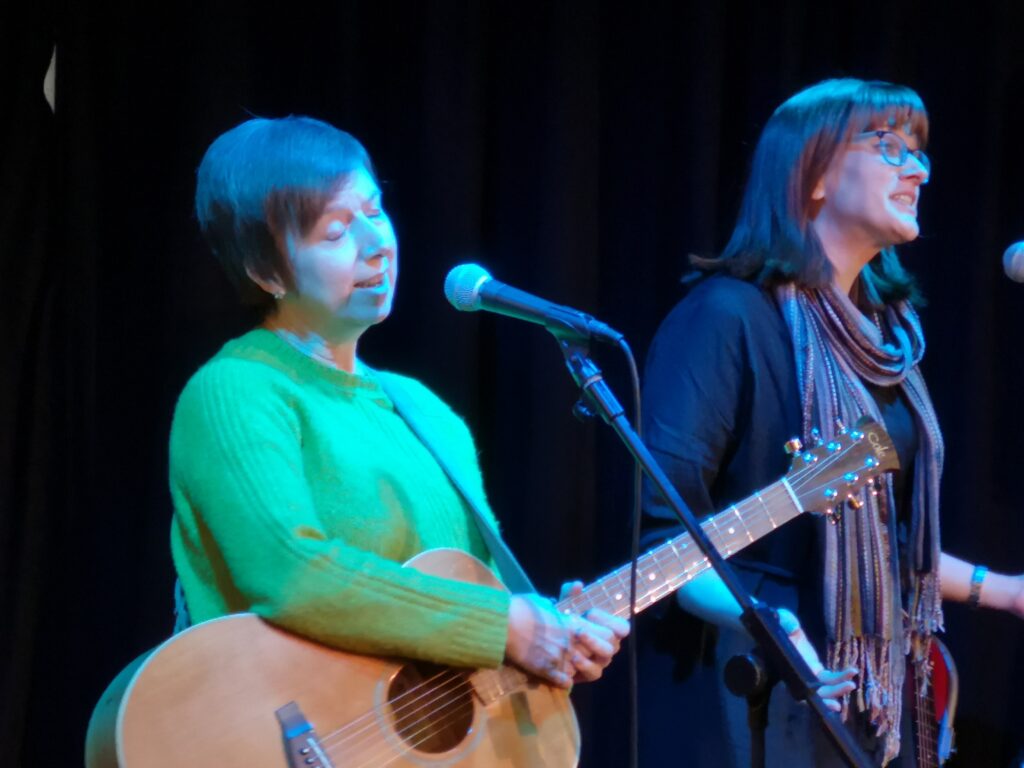 Inspired by Stephen Moore's acclaimed book The Undoing of Polly Button, Katherine has spent the last 18 months working on the folk opera, which will have the same title, and she has written 16 songs for the production.
She has used the Polly Button Folk Opera Facebook group for weekly announcements of cast members. So far we've learned that the show features singer Emilie Rackham, Midlands musician, singer and member of Crybb, Gary Painting and talented musician and arranger Sally-Ann Veasey.
Performers taking on the roles of Polly and Danks will be announced on Sunday February 16th during a fund-raising afternoon in Nuneaton's Abbey Theatre, Pool Bank Street. This features performances by Kevin Dempsey, Brian Phillips, The Paper Circus, Maria Barham, Alkevan, Bill Bates, Crybb, K C Jones, Jan Richardson and John Kearney. With an exhibition of local photos in the Foyer plus tea and cakes, the 3-hour 'hootenanny' kicks off at 2pm and tickets are £5 – book tickets here.
The Folk Opera itself is premiered at the Abbey Theatre with matinee and evening shows on Saturday 11th April. The performance includes a narration of the story by George Eliot who would have been living in Nuneaton at the time of the events.
More celebration of Warwickshire past and present
Michael Luntley's trio Tricaorach and Warwickshire's all-star line-up Starley Road are joint attractions for this month's CVFolk Second Sunday event, which takes place in the Studio of Coventry's Albany Theatre, during the evening (NOT afternoon) of Sunday 9th February.
Tricaorach (pronounced 'tree-currig') are joined by local poet Olga Dermott-Bond to present From this Ground – a fascinating collection of stories, poems and songs of belonging, identity and migration, drawing on experiences of agricultural workers in late 19th century Warwickshire and beyond.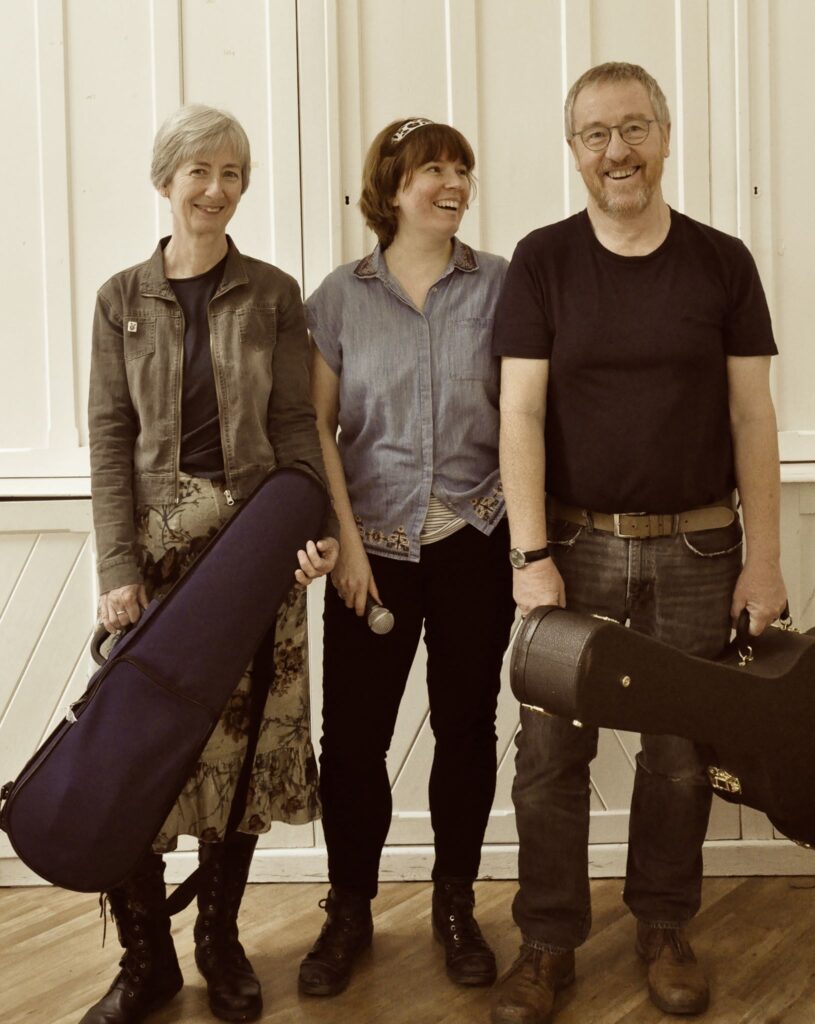 Starting at 7pm, the show is rounded off with a lively set of high-quality music by Starley Road comprising four of the county's finest folk musicians, Pete Grassby, Martin Trewinnard, Mick Bisiker and Ewan Cameron.
Formed out of the renowned Grasshoppers Ceilidh Band, Starley Road also play folk clubs and concerts. Their repertoire ranges from slow airs to a capella songs, from traditional to original and with plenty of choruses to get stuck into as well!
Admission is free but you'll be encouraged to contribute generously to the caddy collection with some of the funds going to charity.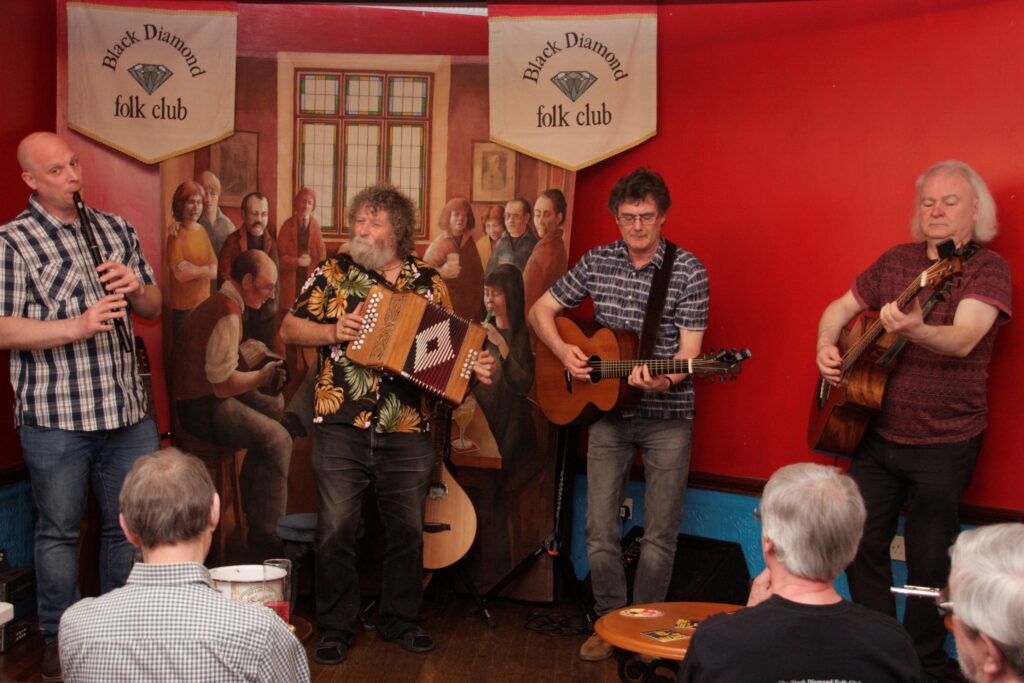 Former Coventry resident, Ireland's world-famous singer-songwriter Pat Cooksey is CVFolk Second Sunday's guest on the afternoon of Sunday March 8th with support by The Boys of Ball Hill.
Click here for more Coventry & Warks folk news stories