11th January 2020
Carole, Hank, Polly and Dave
Launching a year of changes at the Albany Theatre
Two Leamington line-ups celebrate the contrasting but equally influential songs of two great composers at the Albany Theatre tomorrow (Sunday 12th) afternoon.
Both founded by tireless musician, mover and shaker Steve Boyer, The Hanksters perform the classic and simply constructed songs of Hank Williams, while Oh Carole! perform the more complex and wonderfully crafted songs of Carole King.
On Carole's line-up features vocals from Mia Tee and Bob Cooper plus soloists Bill Gibbon on tenor sax and Simon Clarkson (aka Mr Picky) on banjo.
Both bands perform from 4 to 6.30pm in the Albany Theatre Studio, Coventry for the first of this year's programme of CVFolk's Second Sunday events – and launches a year of changes.
2020 will be seeing more evening events for CVFolk at this popular city-centre venue including ticketed stat-attraction concerts.
Admission for tomorrow's family show is free although there will be a bucket collection of (hopefully) folding cash to cover artist and venue expenses. The bar will be open and hot drinks are also available.
The afternoon is hosted by veteran singer and 12-string guitarist Dave Fry and the afternoon also features a preview of songs from the forthcoming Folk Opera, The Undoing of Polly Bolton, performed by Daisybell's Katherine Fear. Based on a notorious murder that took place in Nuneaton in the 19th century, the show itself will be premiered on Saturday 11th April 2020 at Nuneaton's Abbey Theatre, and several local folk names take part in a fundraiser event on Sunday February 16th – details on http://www.cvfolk.com/event/polly-button-folk-opera-fundraising-concert.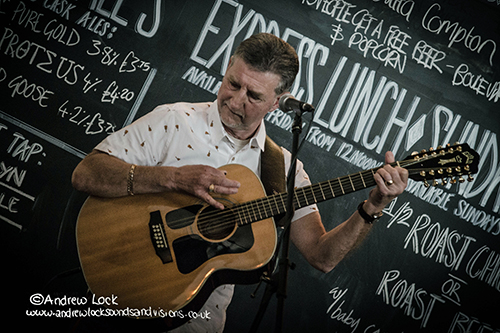 February 9th's Second Sunday event kicks off at the later time of 7pm and presents a celebration of Warwickshire's past and present. The evening features songs, stories and poetry based on Warwickshire agricultural life in the 19th century, performed by Michael Luntley's trio Tricaorach, rounded off by a performance by Starley Street featuring four of the county's finest musicians, Pete Grassby, Martin Trewinnard, Mick Bisiker and Ewan Cameron.
Click here for more Coventry & Warks folk news stories