3rd November 2020
Total remix and relaunch for Joe O'Donnell's celtic-rock masterpiece
The music of Rory Gallagher lives on in Gael's Vision.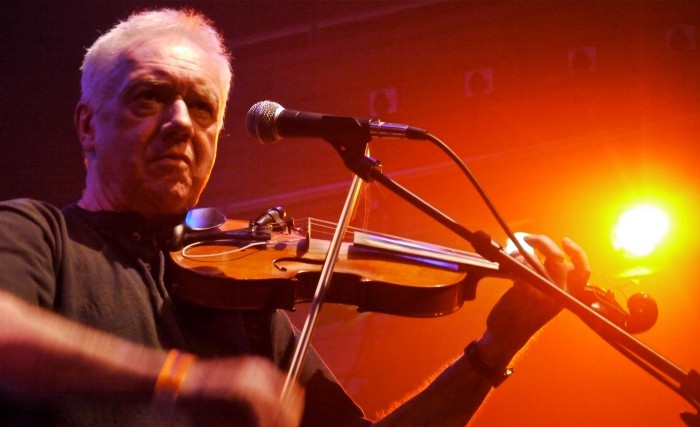 Coventry-based electric violinist Joe O'Donnell is celebrating the UK relaunch of his famous (and renamed) project, Gael's Vision.
The 40th anniversary edition, complete with DVD of a live performance, is the remixed and enhanced version of Joe's 1977 epic concept album Gaodhals' Vision. The new release features four additional tracks and previously unheard performances by Irish guitar maestro, the late Rory Gallagher, one of the guest musicians on the original album.
The DVD presents a live performance of the complete opus at Coventry Belgrade Theatre in 2017 featuring Joe O'Donnell's Shkayla, with guest musicians, and Irish and Indian dancers. The package also includes a 16-page full colour booklet.
Research on the original concept album was driven by Joe's fascination with Irish history. It tells the story of the mythical migration of the Milesian people from Egypt to Spain and then to Ireland, providing the roots to Celtic culture. The album embraces Indian and North African musical influences, blending orchestral music to driving progressive rock.
The original vinyl release was time-limited to ensure the best sound quality but Joe had written and recorded much more material at a 16-track studio on a Dutch barge in Little Venice in London run by Tom Newman, producer of Mike Oldfield's Tubular Bells.
Thanks to digital technology, Joe was able to rescue the unused recordings. 'I got them all transferred from the original tapes,' he says. 'I was told I could never play the tapes again as they were in such bad condition and they are! They're in ribbons in the boxes'.
As a result, Joe was able to add 18 minutes of re-mastered material, including the rare contributions by Rory Gallagher on both electric and acoustic guitar.
Joe recalls, 'when Rory played at The Marquee in London, he'd invite me to get up and jam with him at the end of the night – a reasonably regular occurrence. I rang him up when I got the deal to record Gaodhal's Vision and asked him if he'd play.
'He arrived with his famous Strat and his equally famous Martin guitar. The Martin is only on six albums in the world, if that. It's really rare. Anyway, I asked him what he'd like to get paid. And he said forget it. He wouldn't take the money – he just really enjoyed doing it.'
Joe had built up an excellent reputation from his work on the Irish rock circuit in the 1970s and other musicians who joined him for the original recording included guitarist Steve Bolton (Atomic Rooster, The Who), keyboards-player David Lennox (Ginger Baker, Blodwyn Pig, The Equals), bass-player Bill Smith (Leo Sayer, Long John Baldry) and drummer Theodor Thunder (Alan Price Set, Leo Sayer).
As for the current line-up of Joe O'Donnell's Shkayla, Joe is proud to say they are all over the new version. The band comprises acclaimed Coventry and Warwickshire musicians Si Hayden (guitar), Martin Barter (keyboards), Adrian Litvinoff (bass) and Karen Milne (drums).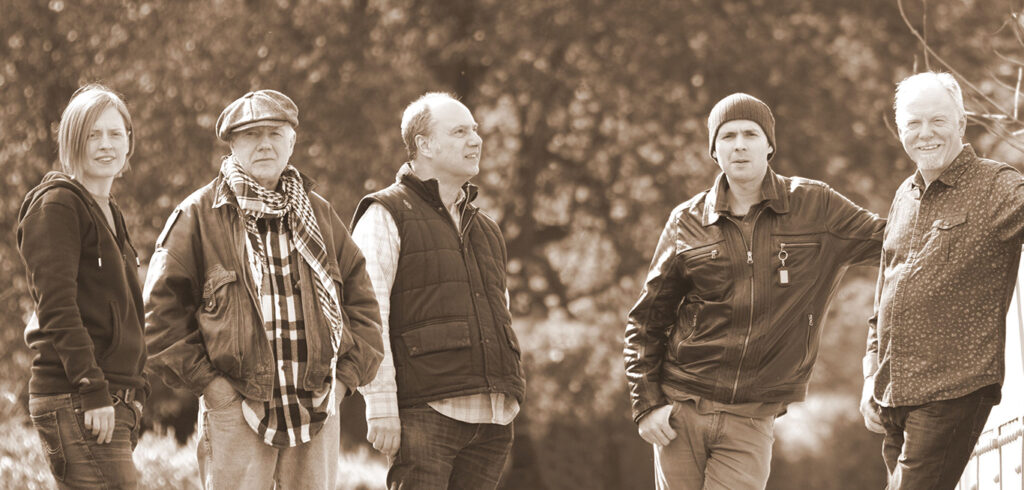 Joe has found his adopted home of Coventry a good place to work musically. He had semi-retired in the Channel Islands when he received a call from Martin Jenkins, the late Coventry-based legend who had played mando-cello and flute for Dando Shaft, Whippersnapper and Hedgehog Pie.
Says Joe, 'Martin had heard about me from Nina Szifris who I met at the Guernsey Folk Festival. She was instrumental in getting me back to England and raised some gigs for me.' Joe formed the original version of Shkayla in 1998 with Martin and his guitarist son Ray Jenkins.
While Joe believes he has now done all he can with Gael's Vision, he has been busy on other projects, including another historical piece The Long Sobs which has involved recordings in the natural ambience of local locations, including Coventry Cathedral and the unique circular gyrus in the Lunt Roman fort in Baginton.
With the support and encouragement of the Coventry 2021 team, he is now preparing an Arts Council bid to enable a recording and live performance incorporating pre-recorded choir and orchestra to provide stage space for band and actors.
Current pandemic conditions have thwarted plans to launch the latest edition of Gael's Vision in Coventry, although Joe and the band did play some shows in Ireland when it was released there before the emergency. However the package can be downloaded here https://joeodonnellsshkayla.com and you can see part of the composition here https://youtu.be/ZEd7IR_UjNo recorded at Warwick Folk Festival.
Click here for more Coventry & Warks folk news stories