7th October 2021
The best things come in threes
CVFolk celebrates Autumn at the Albany Theatre
with a musical 'Feast of Mellow Fruitiness'
Another evening of triple entertainment is lined up for the Albany Theatre Studio, Coventry when CVFolk presents three more local line-ups – all of them trios.
This Sunday (October 10th) sees performances from North Warwickshire's Poacher's Pocket, East Warwickshire's Greengrass and South Warwickshire's The Harvesters – by happy coincidence all bearing names that reflect a rural spirit and post-summer produce. Or as the organisers call it 'A feast of mellow fruitiness'.
The Harvesters consist of Harbury husband-and-wife duo, Ian and Sue Hartland plus Bob Powell, armed to the teeth with guitars, banjo, mandolin, dulcimer, slide guitar, steel guitar – in fact enough string instruments to stock an Appalachian orchestra.
To add to the authentic back-porch Americana experience, Sue will also be packing her dancing shoes and wooden board to provide some spectacular and percussive traditional step-dancing.
Keeping the sound crew on their toes, Greengrass will also fill the stage with a wide range of instruments – guitars, double bass, fiddle, banjo and shruti – skilfully played by Kate Vassalos, Keith Nickless and Lauren South with some captivating vocals and harmonies.
With more guitars plus mandolin, accordion and voices, Poacher's Pocket (pictured below) launch the show with their accomplished, engaging and harmonious arrangements of traditional and contemporary songs courtesy of Carol Gillespie, Campbell Perry and Colin Squire.
With Gary Painting as guest MC for the evening, the music starts 7pm and runs until around 9.30pm. Admission is free but organisers will hold the customary 'caddy collection' for generous donations.
Meanwhile, advance tickets are now available at the Box Office for CVFolk's first main concert event since lockdown when Warwickshire's famous folk-rock combo Meet On The Ledge takes over the Studio on Sunday November 14th.
With descriptions ranging from 'The world's first stadium folk band' to 'Big Country in a bar brawl with Thin Lizzy', the line-up sees founder members Ron Holmes (vocals and guitar) and Allen Maslen (electric and acoustic guitars) on stage with keyboards-player Steve Bird and Bo Davies on drums, performing from the band's extensive catalogue of self-penned songs, traditional numbers and classic covers. Tickets are £11 – click here to book.
Back to this week and two solo guest singers make rare appearances on the local circuit.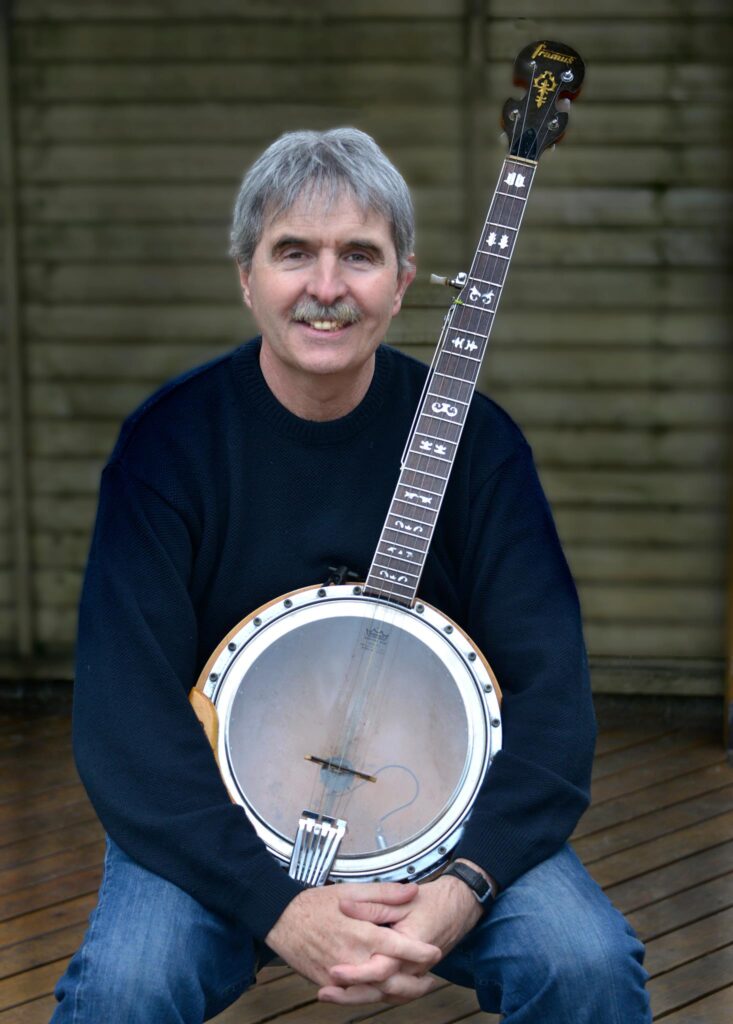 Tuesday (12th October) sees Paul Watchorn (L) appearing 'in real life' at the Wurzel Bush Folk Club, Rugby.
This follows his well-received virtual guest spot when the club ran its Facebook concerts during the Covid-19 lockdown.
Acclaimed worldwide as one of the best 5-string banjo players in Ireland, Paul is also a fine singer and guitarist.
He will soon be embarking on a new major tour as a member of The Dublin Legends, formed when The Dubliners finally retired from their illustrious career bringing popular Irish songs and tunes to worldwide audiences.
News update – 12 Oct 2021
Wurzel Bush organisers learned today that Paul Watchorn is unable to appear tonight as a Covid test has come up positive. Here's wishing him a speedy journey back to full health. Meanwhile, tonight's guest spot will be filled by widely acclaimed Irish singer and bouzouki and accordion player Daniel Murphy.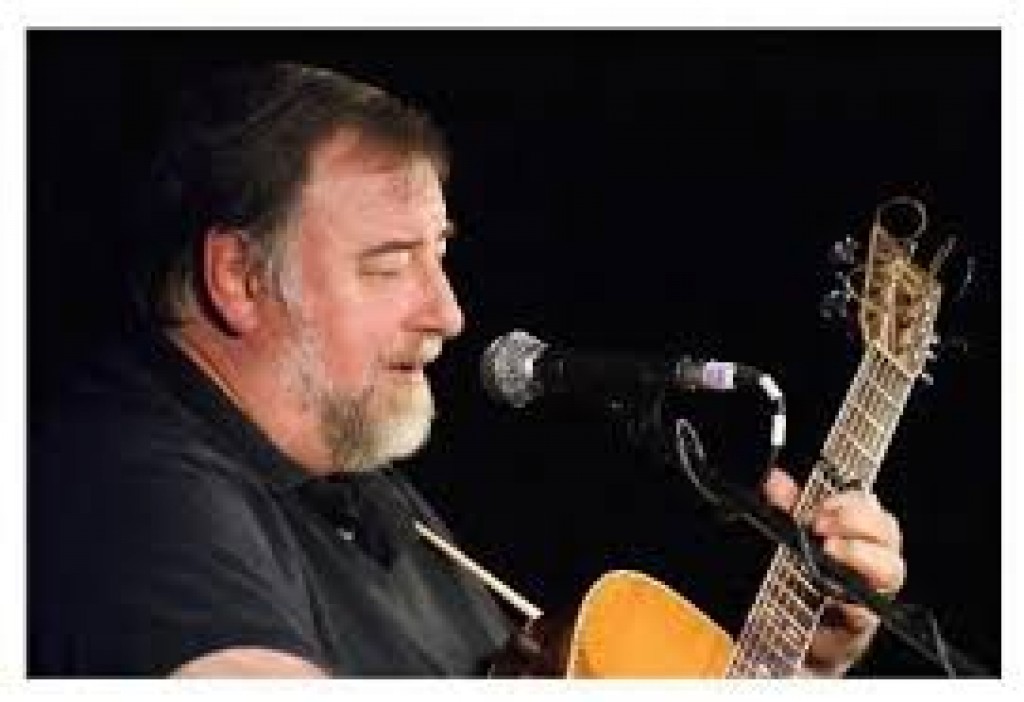 And Wednesday (13th October) offers first-rate performances of traditional and contemporary folksong and storytelling from Nick Dow (R), this month's guest at Bedworth Folk Club.
With material inspired by his deep knowledge of Romany life, Nick's fascinating and enjoyable show is supported by talented and popular local singer and guitarist, Brian Phillips.
For further details on these and all forthcoming folk events in the CV postcode area,, click here or here.
Click here for more Coventry & Warks folk news stories