12th January 2021
Coventry singer-songwriter Wes Finch wins Arts Council support
Creative writer refocuses his innovative practice
as the gigs dry up
Already well-regarded for his onstage blend of folk, blues and Americana, Coventry's Wes Finch has won Arts Council funding to produce a wider range of poetry and prose.
He has successfully applied for a Developing Your Creative Practice grant after the Council widened their funding remit as a response to the effects the pandemic is having on the arts. Wes impressed them with his case that the pandemic will provide an opportunity to write more, now that his chances of playing live music have been effectively wiped out for the moment.
He says that he long harboured a desire to write more and has been leaning towards it over recent years. 'Now seems like the perfect time to refocus my energies with the opportunity that this funding provides'.
An avid reader, Wes has a strong background in studying literature, and the last few years have seen him engaging more in poetry while developing his acclaimed line-up, The Mechanicals Band.
As he describes, 'This group led me to co-writing a theatre and music show called The Righteous Jazz, based on the life and loves of Coventry poet Philip Larkin. This also received Arts Council money, which allowed us to produce and perform the show in Hull and Coventry'. The stage show had been encouraged and nurtured by Coventry's Shoot Festival, big supporters of the band having featured them often. The songs are now available on a newly-released 8-track album.
The Mechanicals Band project had started in 2016 when Wes wrote a set of Shakespearean songs for a competition set by The RSC in Stratford on Avon. The BBC invited him to perform them at The Other Place theatre as part of the #Shakespeare400 celebrations and he established the original line-up with violinist Jools Street and percussionist Ben Haines.
The group was later joined by Katrin Gilbert on viola and John Parker on double bass and released its debut Shakespearean themed album Exit, Pursued by Bear in 2017.
Now, inspired by his involvement in the City Voices writing course staged last year by Theatre Absolute in Coventry, Wes's current project involves producing poetry, prose and possibly song lyrics, based on three significant UK locations – his mother's home county of Pembrokeshire, Wes's (and his father's) home town of Coventry, and the North Lincolnshire coast, an area that Wes has come to know well in the last 15 years.
Work is well-established as Wes explains: 'I've been in touch with a few writers and poets that I like and they've agreed to mentor me. I also engaged with a couple of historians so that I can learn from them to inspire my writing. Local history fascinates me.
'I don't know how pandemic restrictions are going to affect travel to these locations but I'm looking forward to conversations with some very interesting and talented people. I want to learn as much as I can and hopefully produce a different kind of work that will be enjoyed and appreciated by others.
'It's all quite open-ended at the moment but I guess the final result will reflect a common theme of identity'.
While excited about the new venture, Wes is adamant that it doesn't mean a farewell to playing live gigs. As he says, 'Music is always my first love, even though you won't see or hear me playing much next year. But watch this space, I will be blogging about it all'.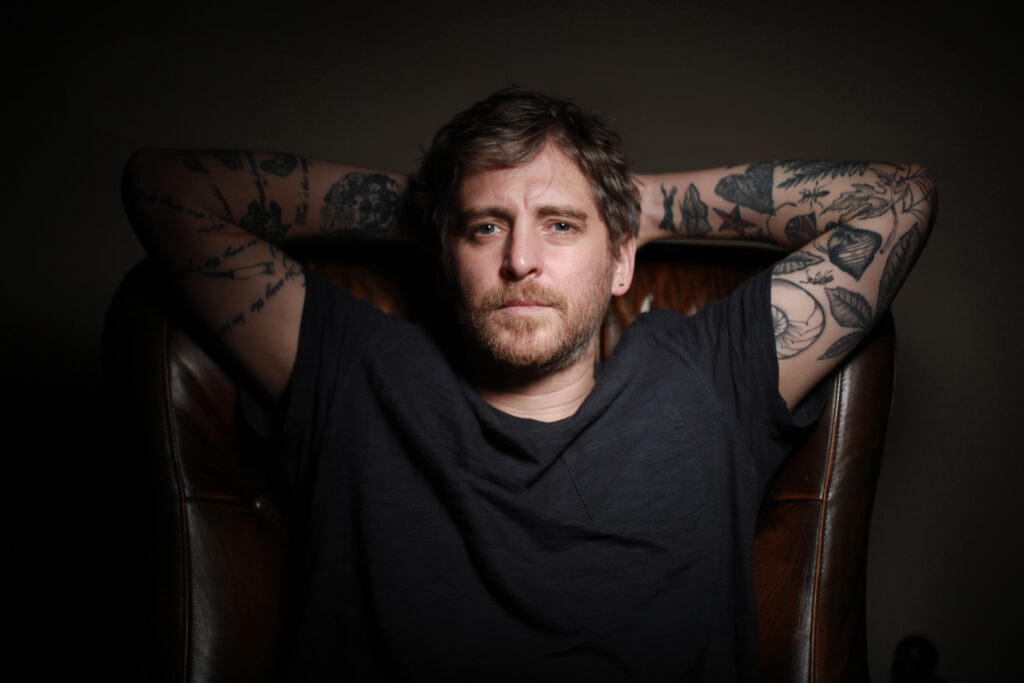 Check out the Facebook pages for Wes – www.facebook.com/wesfinch – and The Mechanicals Band – www.facebook.com/WeAreTheMechanicals. And look out also for a new Wes Finch live album due for release next month.
Click here for more Coventry & Warks folk news stories