10th November 2022
Time to dig out the 'House Full' signs – Meet On the Ledge are back!
Band celebrates 30 years of folk-rock with compilation double CD
With two of their three shows sold out and tickets for their Coventry show selling quickly, Warwickshire folk-rockers Meet On The Ledge are still a huge draw – not a bad achievement for a band celebrating 30 years.
Regular performers at the Bear Pit Theatre in Stratford-upon-Avon, they'll be playing to full houses this Friday and Saturday (11th and 12th November). The RSC Box Office is now taking requests for ticket returns for a waiting list of fans.
However, Sunday 13th November sees them back in concert for CVFolk's 'Second Sunday' event in the Albany Theatre Studio, Coventry and advance tickets are still available – at this time of writing!
Last year saw them at the venue as a trio, as their drummer, Bo Davies had been called away on family business. But this Sunday will be a first for CVFolk – a full drumkit for a folk event in the Studio, with leading light of Sambassadors of Groove, Bo providing a full-on beat for guitarists, singers and founder members Allen Maslen and Ron Holmes, and master of the monster keyboards, Steve Bird.
This week has also seen the release of a compilation double-CD album, The Very Best of Meet On the Ledge with 26 original and traditional songs selected from their six studio albums produced since 1992 and featuring celebrated former band members including Phil Dipple, Marion Fleetwood, Paul Johnson and the late fiddle player and percussionist, Mick Shaylor and Phil Vickers (see track list below). Copies will be for sale at all three of this weekend's gigs or can be ordered here.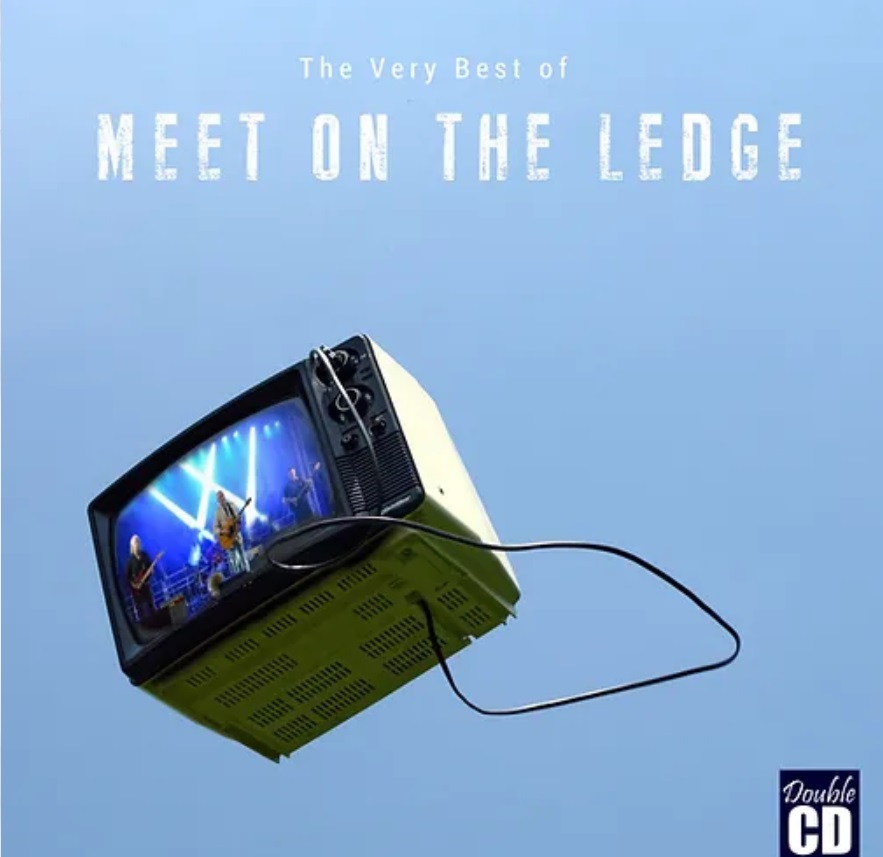 Playing a warm-up support set for the Coventry gig is highly acclaimed singer and guitar wizard, Craig Sunderland. MOTL lead guitarist Allen Maslen is delighted that Craig will be there. 'We'd encourage fans of amazing guitar to buy a ticket just so that they can tell their mates they saw Craig before he was really famous!'
The music at the Albany Theatre starts at 7.30pm although the Box Office will be open from 6.30pm, if tickets are still available on the night. Call 02476 998964 or follow this link to book tickets in advance.
Memories will flood back when Waterfall springs into action
Leamington's internationally renowned singer, guitarist and comedian Keith Donnelly relives his student days on Tuesday, November 15th when he shares the stage with fiddle and mandolin-player Martyn Oram.
Reincarnating the original line-up of Waterfall, the duo performs as Tuesday's guests at the Wurzel Bush Folk Club, which meets at the West Indian Club on Railway Terrace, Rugby.
Former residents of The University Folk Club at their alma mater, Warwick University, the talented multi-instrumentalists will be raiding their old repertoire of original songs and material by such artists as Jonathon Kelly, Tom Paxton and Al Stewart.
Admission is free (but donate your bank notes to the jug!) and floor spots are, as usual, first come first served. Resident artist is Craig Sunderland (yes, he gets around!) and you can message him via his Facebook page if you would like to reserve a spot.
______________________________________________________________________________
You can find more details here of who is playing where in the CVFolk region – we'll do all we can to keep this site up-to-date with dates, guests, support, admission and contact details, although we suggest you check with clubs anhere d venues if you are planning to visit on spec.
Invitation to club organisers – keep the stories coming or why not have a go at writing them yourself?
Yes, you'd expect CVFolk to use this news page shamelessly to promote its own events – and we do.
But the project is about all folk-related activity in the CV postcode area. As more and more folk fans turn to this site for their regular fix of local folk revelations (the associated Facebook group has 700 followers and rising), why not put your own words on our news page and send in your news, reviews, exposés and scoops for publication, with your own by-lines!
No word limit, although the stories may be edited or tweaked to meet journalistic standards without losing the point of the story – or to weed out anything that might get someone sued! The only deadline is one week before the reported event takes place.
Photos are also welcome, although we can download some from the net to add visual appeal. And if you have any posters or flyers, send them in as well, preferably in jpg or png format and we can add them to the Notice Board and What's On pages.
Send your details by email to culture@cvfolk.com, or via Messenger to Pete Willow's Facebook page. Or phone/text Pete on 07887 552896.
For further details on these and all forthcoming folk events in the CV postcode area,, click here or here.
______________________________________________________________________________
CVFolk News Archives
(Most recent news first)
Click here for 2022 Archive
Click here for 2021 Archive
Click here for 2020 Archive
Click here for 2018-19 Archive