14th November 2021
No bones about it –
you're in for a treat with Track Dogs
by Rod Chaytor
Folk festival favourites Track Dogs swap the big open-air stage for the intimacy of Lighthorne Village Hall this week.
The foursome stop off in South-Warwickshire this Friday (November 19) as part of a Winter tour which will culminate with them playing alongside Folk giants such as Show of Hands and Skerryvore in Aviemore.
The Madrid-based band – two Irishmen, an Englishman and an American – are multi-instrumentalists whose repertoire includes self-penned numbers which also feature their close four-part harmonies.
As regulars on the UK Festival scene, in recent years they have played in front of 10,000 at the annual Towersey Festival near Thame in Oxfordshire and 7,000 at the Shrewsbury Folk Festival.
But guitarist Garrett Wall said: "We have also played in several village halls and love the atmosphere they generate. They're very special places and are usually well supported by communities, which is vital."
In other band news, he added: "We're finishing our new album this week, just waiting for mates from Banter to send us some recordings to add to one of our new songs which will be sung by Cathy Jordan of Dervish fame. It's one of the lead songs on the album, titled Donna Lola, about a 19th century historical figure from Sligo who made her mark around the world.
"We also this month re-release our Christmas song How Christmas Was Meant To Be with a new collaboration from our friends in the US, the bluegrass band The Barefoot Movement."
Lighthorne Folk was launched in 2015 with the aim of attracting nationally-known music acts to the village and appearances by Olivia Chaney, Siobhan Miller and Geoff Lakeman soon followed.
In 2019, Lighthorne Folk further launched Lighthorne Folk Club, held on the first Monday of the month at the Antelope pub opposite the Village Hall, either inside in the Upper Room, or outside under the Marquee.
For the Track Dogs gig, there will be a real ale and wine bar (cash only) and the Antelope will be taking bookings for pre-concert suppers.
Tickets are £15 – book here by email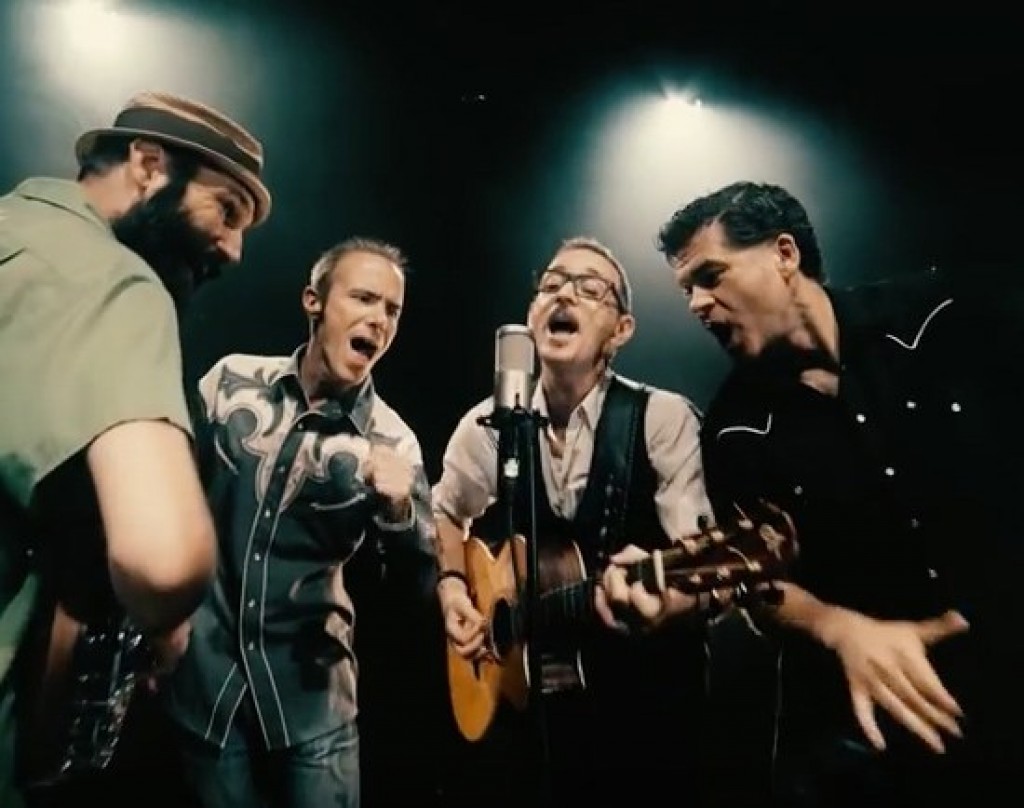 Click here to watch Track Dogs on YouTube – or search for them on Spotify and Apple Music.
Click here for more Coventry & Warks folk news stories